2. Product Development Plan - Creating the development plan to achieve the vision
Product managers need to create a highly-focused product development plan, to efficiently execute the vision presented in the product roadmap. This plan should cover the production and manufacturing projects required to create and deliver the product. These project plans need to be communicated to product teams, vendors and managers in a simple way for all teams and management to know what must be delivered and when.
The simple project plan template below was created to help product managers communicate major milestones and deliverables of their product development process. The template should help synchronize product development, execution and delivery and can be updated to show progress or changes to the plan.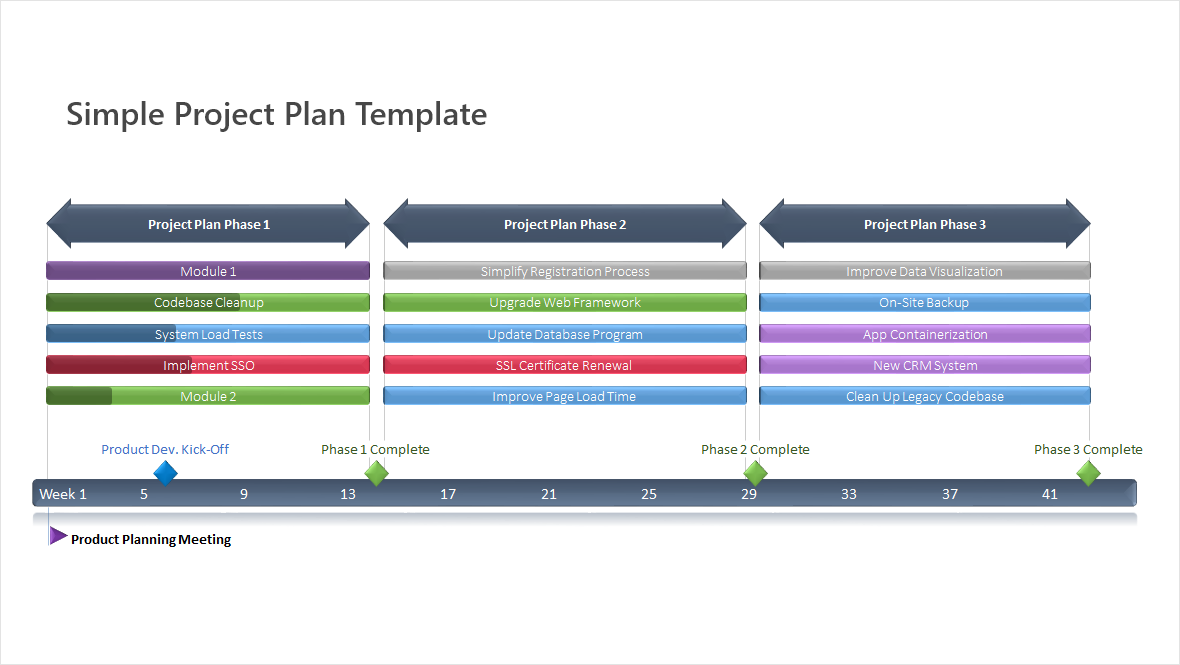 Download this simple project plan template
Simple_Project_Plan_Template.pptx
3. Product Launch Plan – Creating the plan to launch a new product or new features
Launching a new product requires planning for pre-launch, launch and post-launch. The planning should be completed well in advance of the release and the plan should cross all functional teams that have deliverables, such as Development, Marketing, Sales, Support and Engineering. Each functional department will need to understand their launch responsibilities and prepare the necessary resources to support it. To assess progress prior to launch, the plan should also include some clearly defined readiness milestones and some post-launch checkpoints.
The product launch plan template below was designed to help product managers get all the functional teams involved in the launch coordinated and prepared to ensure an on-time product release.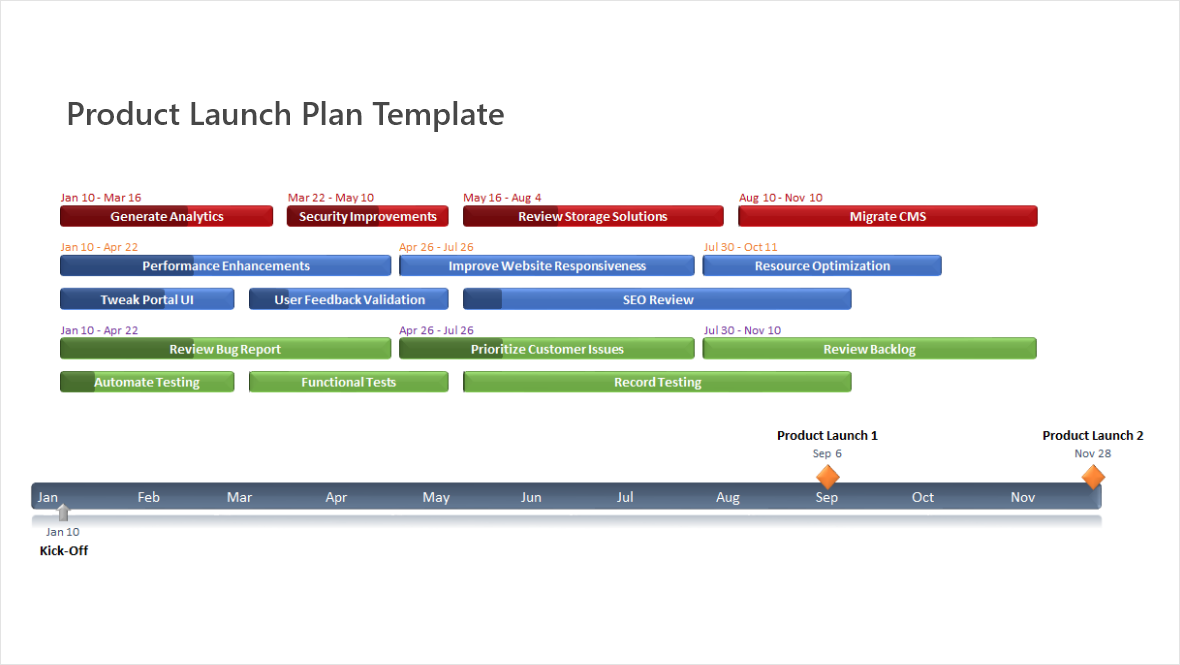 Download this product launch plan template
Product_Launch_Plan_Template.pptx
With the templates above, product managers can create clear visuals of their product plans and roadmaps, easily update them whenever needed, or even reuse them for status meetings, reviews and reports. This saves time and effort and ensures a more efficient communication with teams, clients and executives.