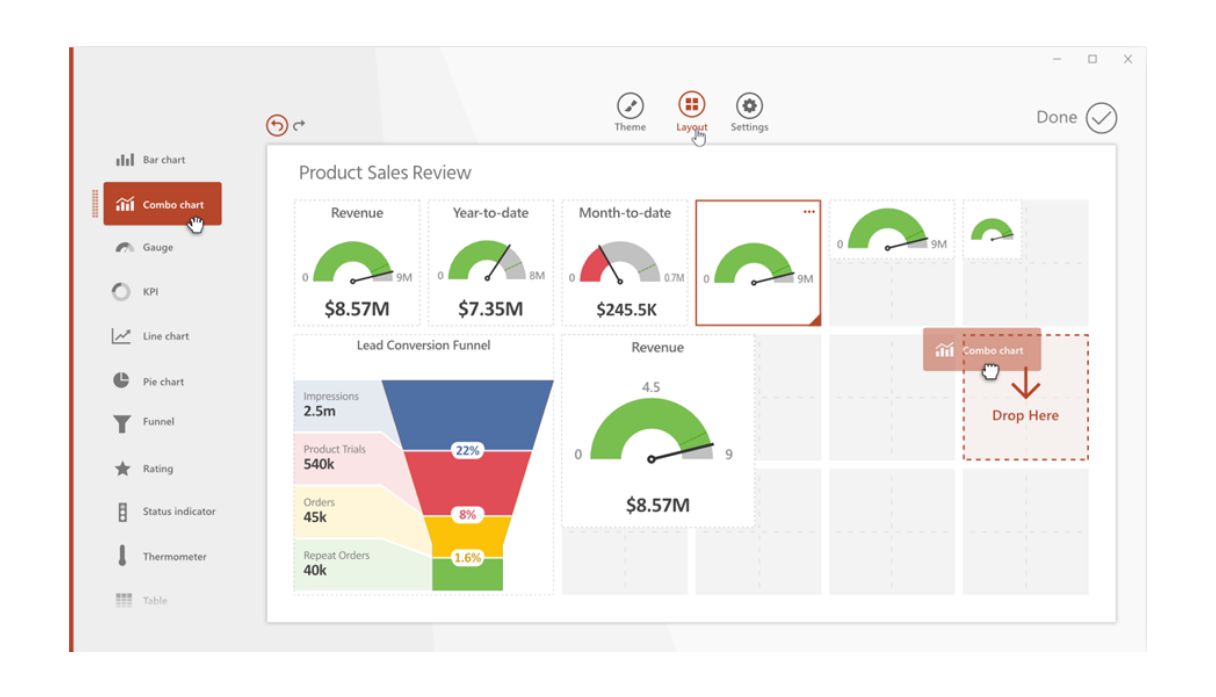 Balanced Scorecard Tools for the Effective Implementation of Strategic Plans
When put to use properly, a balanced scorecard (BSC) equips companies of all kinds and sizes across different sectors and industries with the in-depth insight into how to best articulate and act upon their strategy. Breaking down a strategic vision into small actionable steps that are monitored on a daily basis, the BSC provides an organization with a clear direction towards achieving its set goals.
To ensure performance is on track and strategic plans are effectively implemented, enterprises need to constantly review and update their balanced scorecard as it evolves. Many of them do so with the help of a spreadsheet tool, presentation platform or business intelligence solution. However, these programs may not be the most sustainable option as they often prove either too limited, costly or time-consuming to use and upkeep.
To this end, experts argue that opting for a scorecard-specific application is the answer and choosing the best fit to manage your BSC makes the topic of this page. Below, we offer a series of guidelines in this respect which cover:
1. What is balanced scorecard software
Balanced scorecard software represents any designated means that enables an organization to monitor and manage performance metrics and strategy implementation to accomplish future goals. There are many tools, such as scorecard templates, which can help you get you off the ground quickly, but you will need a more comprehensive solution to get you started AND keep you running. Dedicated balanced scorecard software does that, especially if you have to scale up or make changes. It helps you capture, develop and track the following:
Strategy maps
KPIs
Related Initiatives
Visualization of organizational structure
Performance reports
Dashboards
Knowledge base access and access rights
2. Benefits of Using Balanced Scorecard Software
Apart from saving time and efforts, using a dedicated scorecard tool will allow you to:
Emphasize visual data representation – specific-scorecard applications are designed for executive audiences, providing charts, graphs, reporting functions, and customization options that will enable you to add the degree of detail you want to your scorecard. They also often support root-cause analysis through a variety of drill-down capabilities, which will help you to create a compelling strategy map that everyone in your organization will understand.
Integrate enterprise-wide data – gathering data from a variety of operational systems, balanced scorecard tools will help you process and update information faster through automated actions, control versions more effectively, and better structure your reports so your teams or executives can interpret them more easily.
Facilitate collaboration – professional scorecard tools include alert subscriptions and a workflow engine to support information sharing, solution development, and progress tracking.
Support all organizational levels – a quality balanced scorecard software ensures structure and access control, which lets you present relevant information to particular teams or individuals in accordance with the permissions they enjoy. In addition, it also makes it possible for data to roll up to or down through the organization.