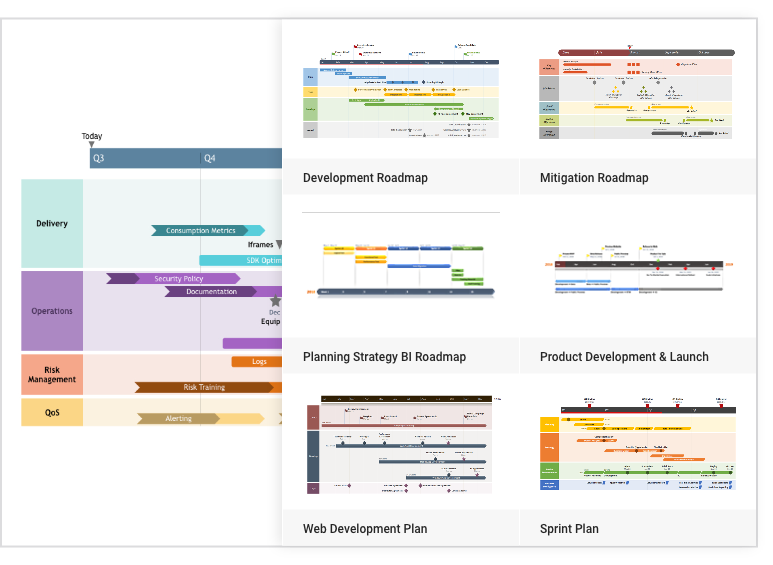 Start faster with Swimlane templates
Use Pro Edition's stylish Swimlane templates or create your own to reuse for future work.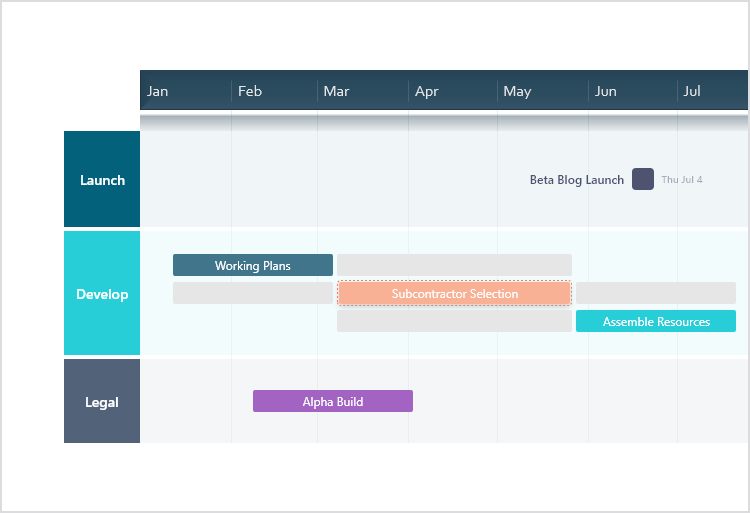 Easy drag & drop
Drag and drop objects inside the lanes to rearrange them, move them to a new work stream, or instantly update their dates.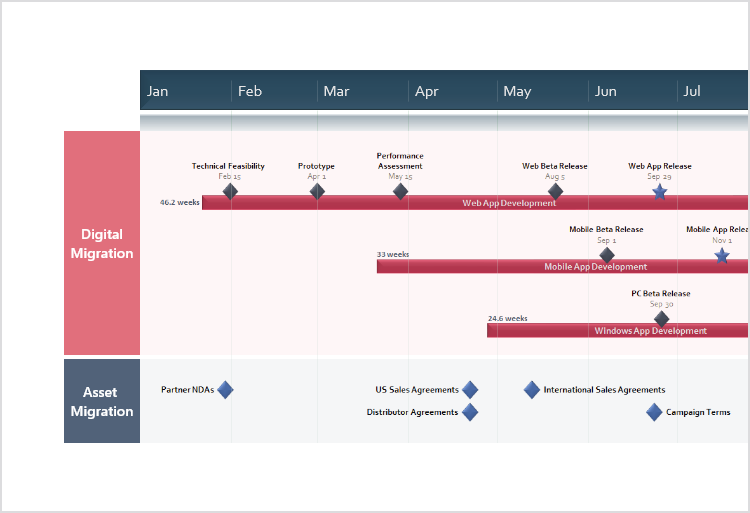 Add milestones inside lanes or on tasks
Add milestones inside your Swimlanes or on Swimlane tasks and impress your audience with unique, ultra-accurate timelines.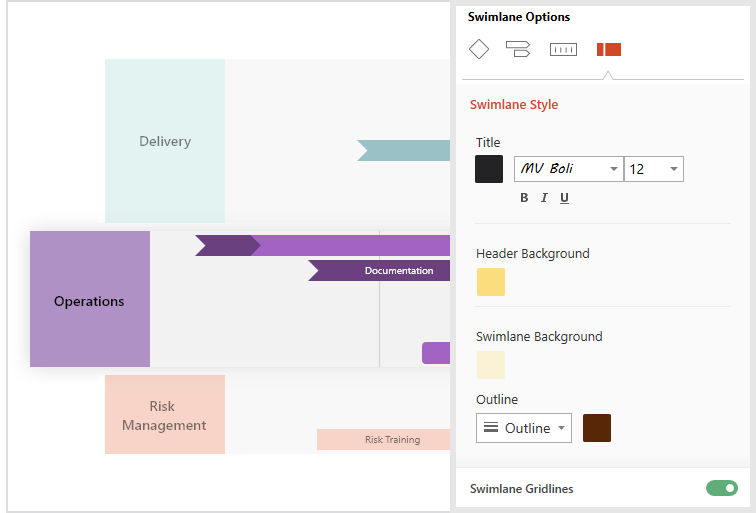 Fully customize your Swimlanes
Personalize your lanes' colors, titles and gridlines, or add outlines to highlight important details.