Gratis Gantt Diagram Sjablonen
De gratis voorbeelden van Gantt-diagrammen zijn ontworpen voor professionals die hun werk willen onderscheiden met behulp van rijke, visuele projectcommunicatie. Elke sjabloon is zorgvuldig gemaakt om grafisch, indrukwekkend en eenvoudig te zijn voor klanten en leidinggevenden om te begrijpen. Ze kunnen eenvoudig worden aangepast met de Gantt-chart app van Office Timeline. De tool integreert in PowerPoint en maakt het eenvoudig om een van de gratis Gantt-diagramvoorbeelden onmiddellijk bij te werken met uw eigen projectinformatie, of om kleuren, lettertypen, vormen en het ontwerp van de grafiek te bewerken.
U kunt elk Gantt chart voorbeeld personaliseren of gemakkelijk een nieuwe aanmaken door
de gratis app voor Gantt charts te gebruiken vanuit OfficeTimeline.
Houd er rekening mee dat Office Timeline menu's en controles zijn in het Engels.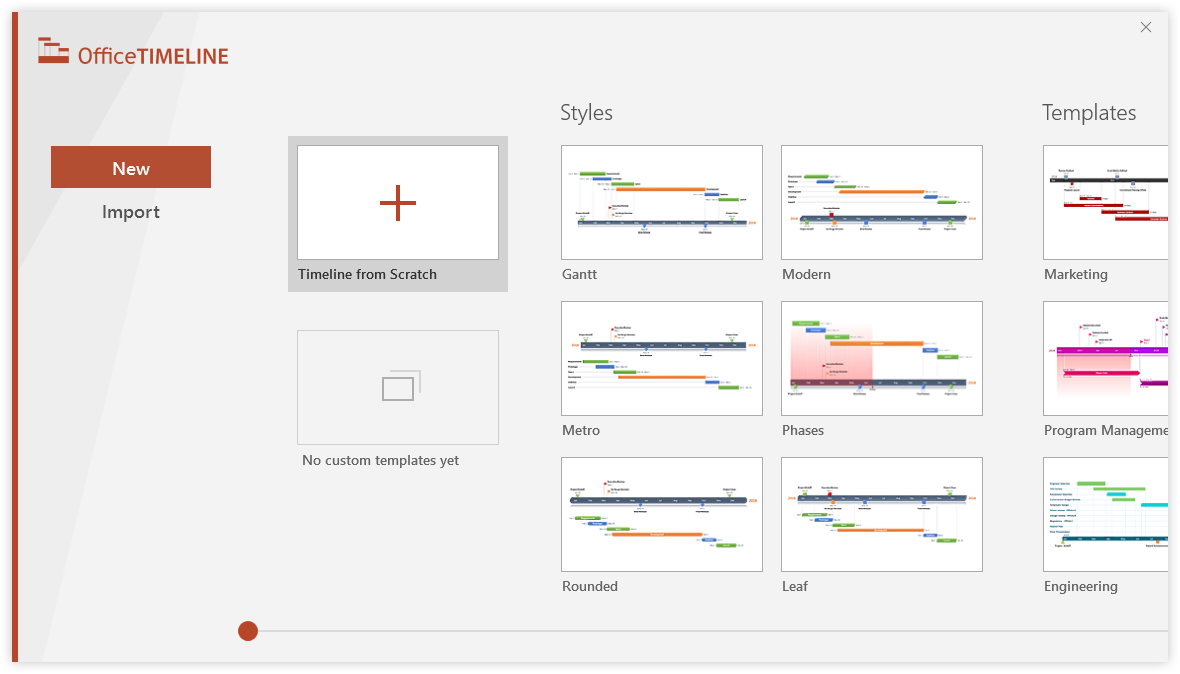 Downloaden gratis Maker van Gantt charts

Gratis Maker van Gantt charts, prijswinnaar voor PowerPoint.