Gantt Chart Sjabloon
De verzameling van voorbeelden van Gantt charts werd ontworpen door ervaren professionals die het werk willen verbeteren door gebruik te maken van rijke visuele communicatiemiddelen betreffend het project. Elk voorbeeld werd met aandacht ontworpen om grafisch, indrukwekkend en makkelijk te begrijpen voor klanten en leidinggevenden te zijn. Dergelijk voorbeelden kunt U makkelijk personaliseren met de hulp van de Gantt chart app vanuit OfficeTimeline. Deze maakt direct verbinding met PowerPoint en simplificeert de directe update van elk Gantt chart voorbeeld met Uw eigen project informatie of de eigenschappen betreffend kleur, lettertype, vorm, type van grafiek.
U kunt elk Gantt chart voorbeeld personaliseren of gemakkelijk een nieuwe aanmaken door
de gratis app voor Gantt charts te gebruiken vanuit OfficeTimeline.
Houd er rekening mee dat Office Timeline menu's en controles zijn in het Engels.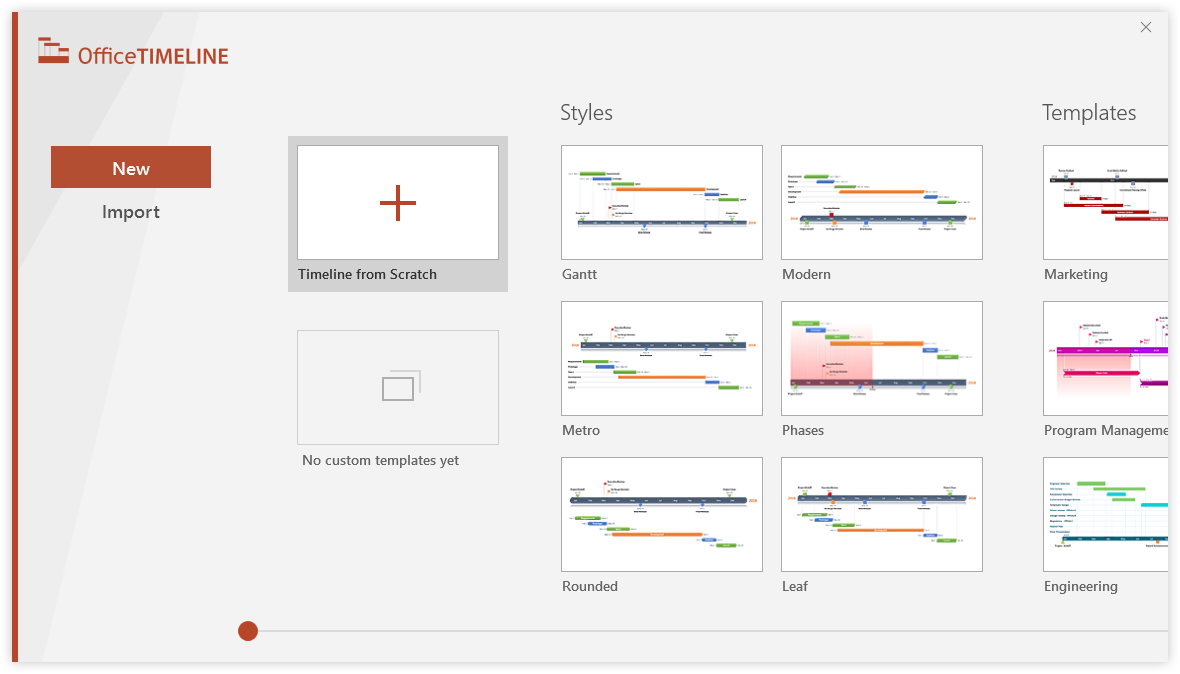 Downloaden gratis Maker van Gantt charts

Gratis Maker van Gantt charts, prijswinnaar voor PowerPoint.